Ten Academy: A social learning community that collaborated to strike gold!
How Ten Group built a vibrant global community through knowledge sharing and decentralised learning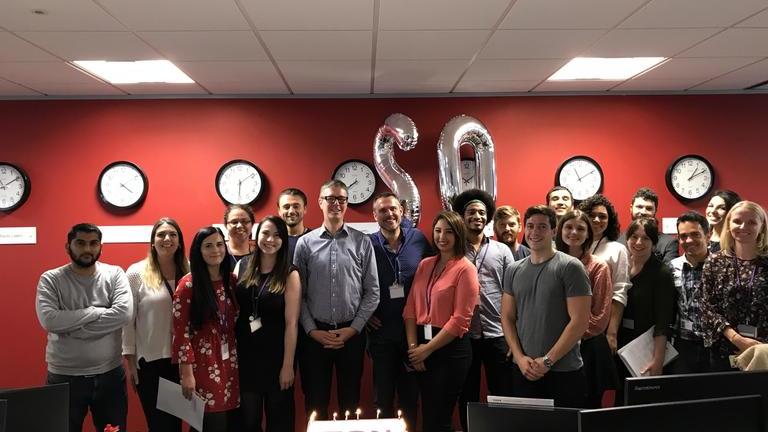 21
%
Reductionin global turnover, to below 8%
$
500
k
ReductionIn classroom training & associated travel costs, Cutting costs by 1/3rd
£
35
k
Savingfor every manager hired internally rather than recruited
Ten Groups AGM 2019
"We continue to invest in technology and people. We maintain excellent corporate client retention and year-on- year record member satisfaction levels across our high-touch and digital propositions. This has been achieved, in part, by investing in the training and development of our employees, in addition to improving our use of technology."

Ten Group is a global lifestyle concierge business, with customers in over 52 different countries. They operate round the clock in order to deliver unrivalled customer service to the members that are at the heart of everything they do. From 2017-2020, they rapidly expanded from 450 employees to over 1000 globally

• They needed to scale fast, whilst maintaining excellent service levels driven by culture of continuous improvement
• To do this they recognised they needed to deliver an employee experience that mirrored the personalised services they provide to their members
• That meant further investing in learning and development and to embrace better use of technology

They realised they needed a People Development Platform built around social and collaborative learning to drive improvements and performance in an efficient and community led approach.
Global CCO Andrew Long explains, "Our vision at Ten is to become the most trusted service platform in the world, and in my mind, that means providing the best employee experience too. Learn Amp has definitely delivered that."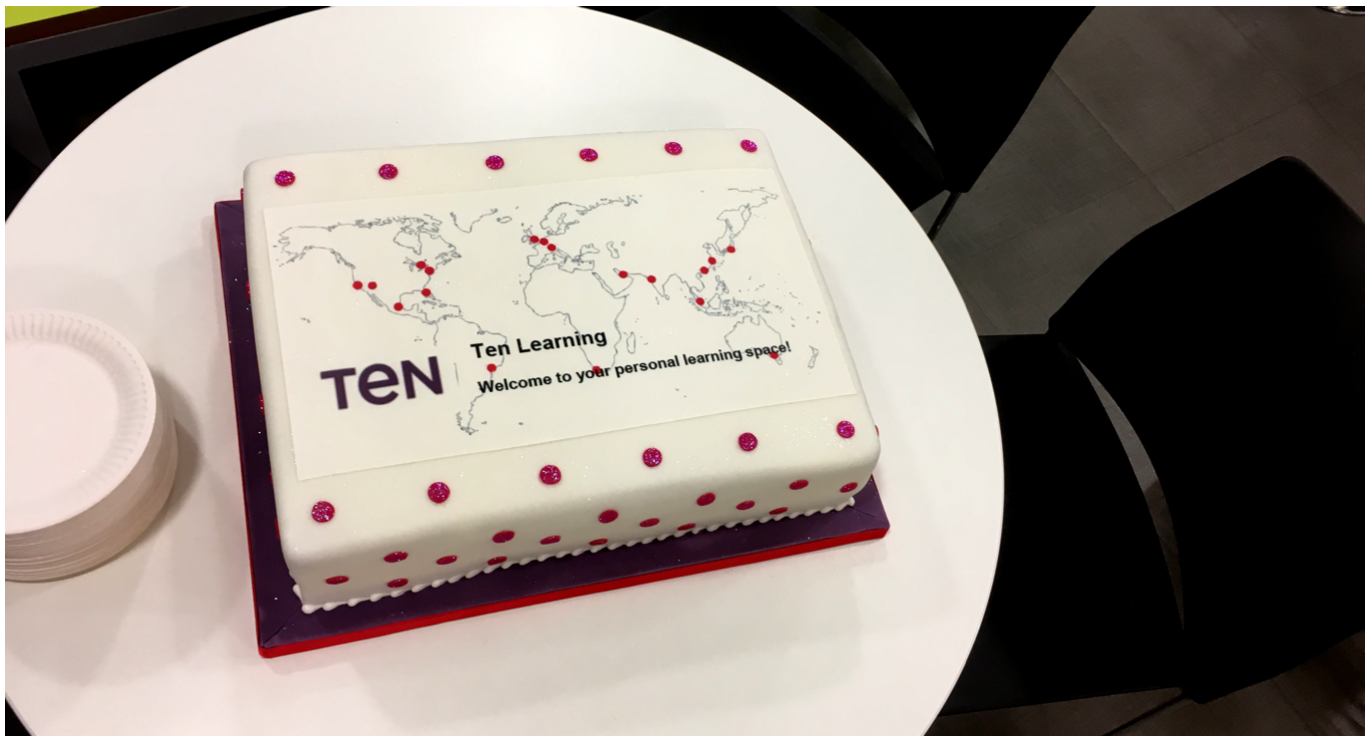 To build a digital academy where employees could self-develop, share knowledge, and enhance performance.
Increase performance and efficiencies
Improve the onboarding experience for all new hires and their speed toward peak performance. Drive team and business efficiencies through organisational development initiatives and reduce global training travel.
Connect employees and standardise experience
Better connect Ten's global workforce, enabling the sharing of knowledge and expertise within the business. Deliver a more consistent employee experience and L&D offering, regardless of role or region.
Retain key talent and knowledge
Retain talent by providing structured development programmes and clearer pathways to progression. Collect knowledge in app, so when employees do leave or progress into a new role, their insights aren't lost with them.
Learning pathways built into journeys mirroring Ten's philosophy of seeing employee experience as a journey.
Social and collaborative learning features and events promoted a bottom up and top down culture of learning and knowledge sharing.
Being an LMS and LXP allowed for a mature strategy of push and pull L&D, creating a well- guided but personalised experience.
Automations and intuitive administration drive efficiencies so L&D professionals could focus on high impact initiatives like a global leadership programme.
Internationalisation and local languages provided accessible content to all. Content could be managed locally and globally, enhancing autonomy and de-centralisation.
We partnered to co-create a decentralised global solution
Ten Group and Learn Amp collaborated to design a truly global implementation strategy. Led by Lindsay Fletcher (Global Director of Ten's Academy, New York) and Charlie Knight (Director of Talent Development EMEA, London), they coordinated with the global Senior Leadership Team and had full support from the CEO, COO, and regional service directors. It took 2 months to build the platform and launch in all 20+ offices
Learn Amp provided an implementation specialist and a solution architect to support Ten's efforts. Knowing that stakeholder input from across the business was critical to a successful launch, a series of communications were sent out months in advance, implementation materials were prepared in over 24 languages, and local training was provided across 20 global offices, in 6 continents.
Employee interest and excitement was generated pre-launch through internal marketing campaigns. Lastly, we provided recorded videos of the platform, guides, and were available on live chat to ensure the launch was successful.
"Working with Learn Amp has truly felt like a partnership. It is far more collaborative and valuable than a normal customer and vendor relationship. They have always listened carefully to what is important to us and provided the best possible support to achieve our objectives.

We've enjoyed a relationship where we have co-created feature which have specifically benefitted Ten. If anything has ever not gone right, they have been incredibly open to feedback and responsive in turning a potential issue into a positive outcome.

We have been using the full suite of features and integrations and are fully reaping the rewards of the choice we made to choose a relative unknown over more established market leaders."

Lindsay Fletcher

Global Director of Ten's Digital Academy
Getting the most from Learn Amp
Engagement from the bottom up
Employee driven initiatives such as "Dragon's Ten", where employees present ideas via in-app video recording on how to continuously improve the business. Senior management would then host recorded events to debate the ideas to take forward.
Self-serve support during a pandemic
Learning assets were provided in the platform, offering virtual 'pit stops' in 5 languages to help develop employees during lockdowns. Resources from remote working techniques to health and wellness, virtual support were provided to employees globally.
Significant increase in online interaction
During the global pandemic, Ten Group saw a large increase in the number of Learn Amp events being used to help develop people virtually and keep their community connected.
Creating a community of collaborators
'Ten Talk's (like the famous Ted Talks) were created by employees to share insights on their roles and local destinations. Employees were able to use Q&A, discussions and in app messaging tools to interact.
Delivering a global leadership programme online
Offered to 120 aspiring leaders across 22 offices, the online programme leveraged blended learning to provide clear development opportunities for internal promotions. Ten Group were able to reduce costs by not hiring externally or travel.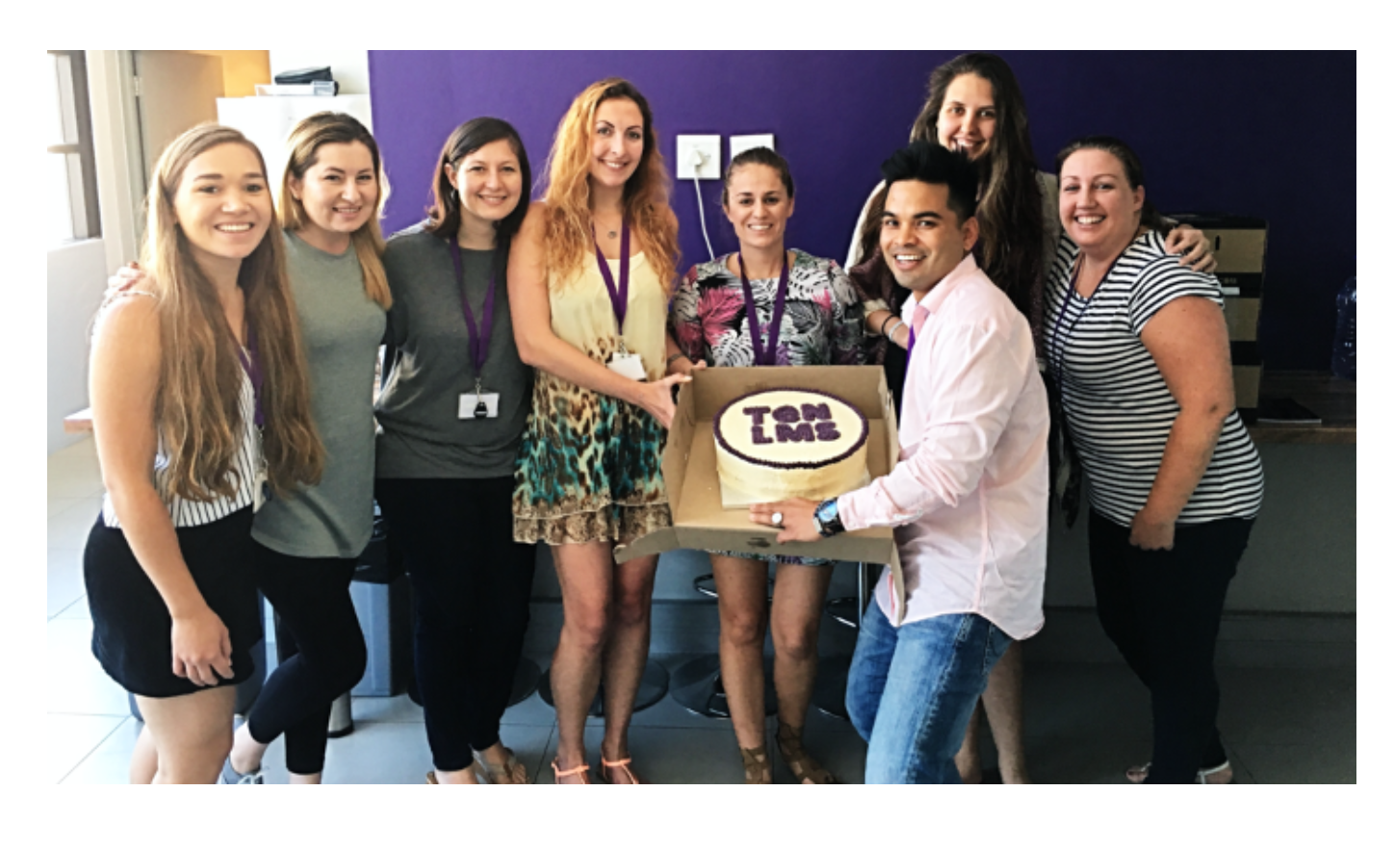 Striking gold with Ten's Academy
Ten Group have enjoyed a range of positives since the start of our partnership in 2017. With widespread adoption of the platform, Ten Group have seen year on year increases in engagement and highly correlated business results.
At the end of Q1 2020, 97% of users were engaged with the platform. This engagement continued and in June 2020 (during the pandemic) 511 events (e.g. lunch and learn, webinar, training sessions) were hosted. A 97% increase from June 2019.
"Having Learn Amp has increased access to learning and development opportunities from maybe under 50% of our staff globally to 100%. We have now delivered the Ten Academy I always envisaged"

Alex Cheatle

CEO, Ten Group
This engagement has lead to measurable results such as an increase in global NPS by 17 points to +67, with the Americas hitting an impressive +82 in April 2020. Ten also made significant savings of $500,000 on classroom training and associated travel costs.
These results have led to us co-winning the Gold Award for the 'Best use of Digital Technology' at the 2019 UK Employee Experience Awards. More recently Learn Amp also won 'Best use of social and collaborative technologies' at the Learning Technologies Awards 2020, using Ten Academy's successes as the main case study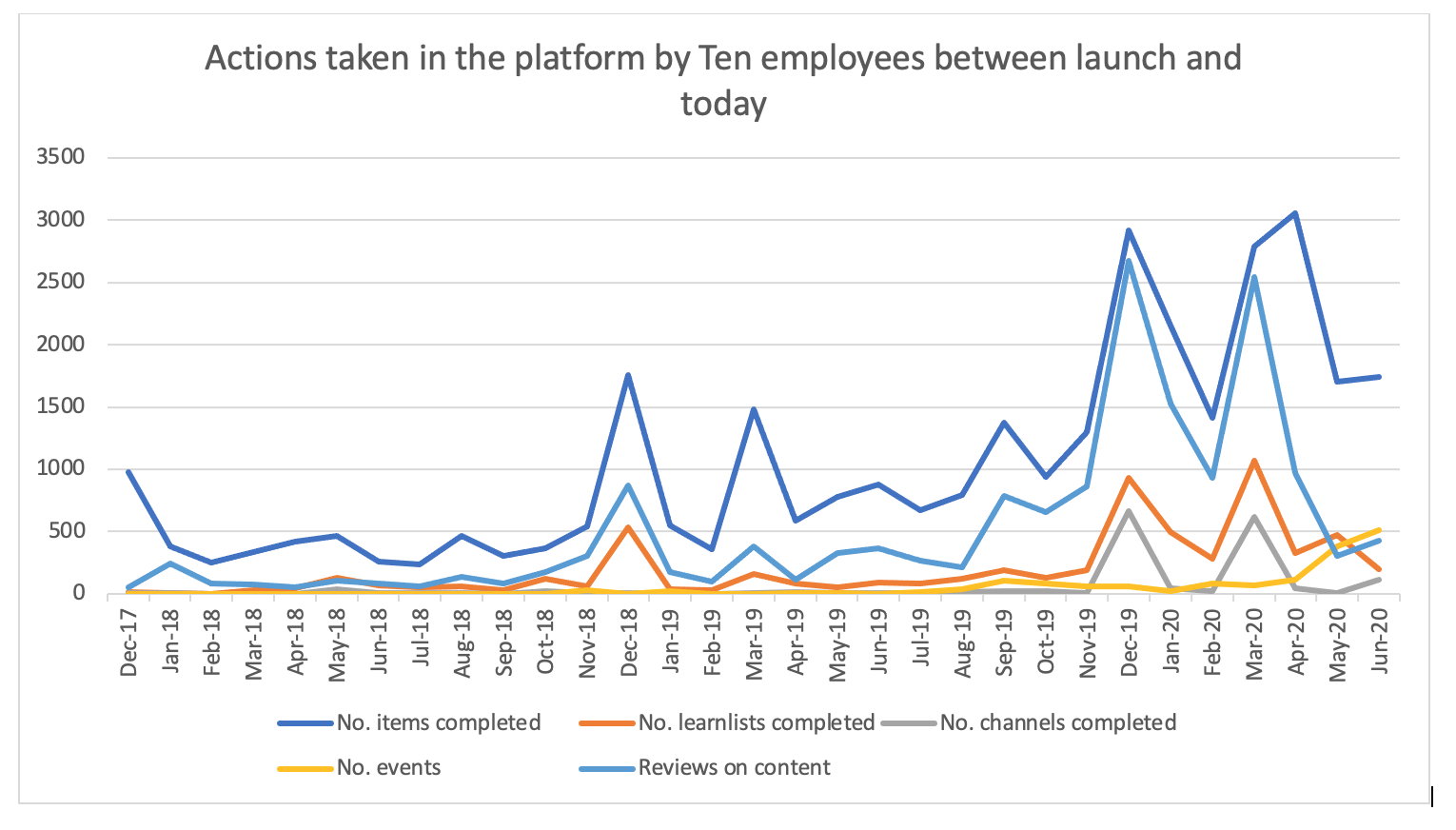 "The implementation of this learning platform has clearly raised the bar in this organisation and showed how learning culture can influence business results.

The learning was successfully mapped to business objectives, and this was borne out in business results. The autonomy and ability for someone to curate their own learning, contribute to other's learning and take a learning pathway whilst working towards performance goals shows a range of functionality being utilised both socially, collaboratively and individually.

This initiative helped the organisation become ready for learning during the pandemic"

Judges comments

from Learning Technology award win 2020