A system your sales team will love
A learning system that considers the needs of your sales teams. A system that lets you add and issue content in minutes to deliver knowledge to people as they need it. Safe and secure so that you can focus on what you do best.

Set objectives to keep your sales team on track with their monthly, quarterly, and annual targets. Have multiple sales reps' targets feed into an overall objective target with full visibility to keep everyone aligned.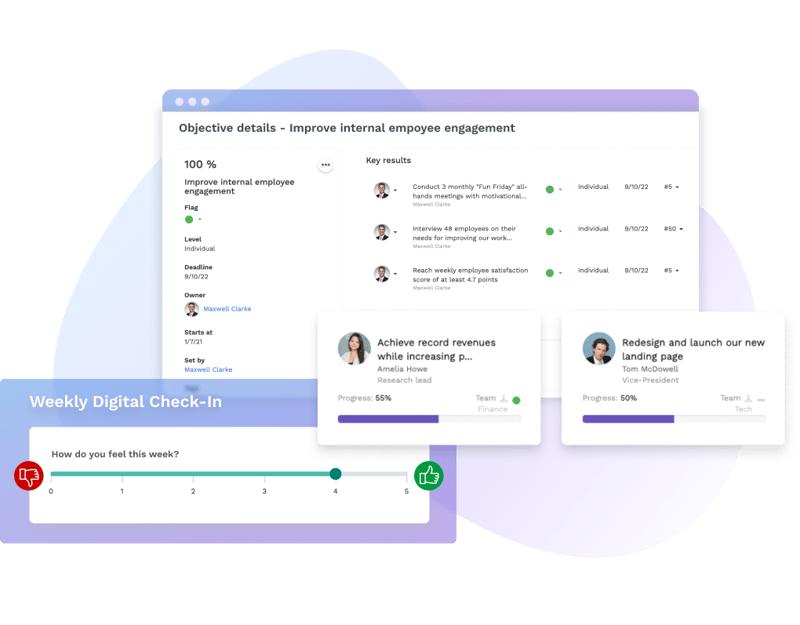 Upload your best practice playbooks and scripts to give your sales teams the best chance at success. Use assessments to understand how well your learners are following guidance.