Flexible pricing and packaging to meet your needs
✅ Starting license band of 0 - 500 users
✅ Pricing from £20,000 per year
✅ 4+ week implementation
Speak to us for a project proposal!
Everything you need, when you need it.
Future proof your needs with Learn Amp's set of solutions. We provide simple and fair packaging that scales with you.
Start with Learn and build your bespoke People Development Hub with our additional modules - Connect and Develop - and other optional extras.
Bundle pricing
One module
Always Learn
Starting at £20,000 per year for 0 - 500 users
Two modules
15% discount on your second module
Three modules
30% discount on your third module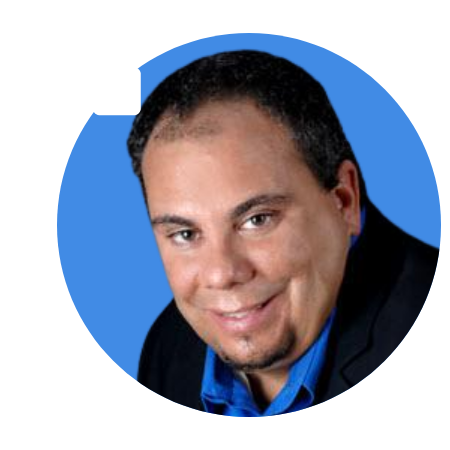 Learn Amp is one vendor who has done the impossible and created a system with unique capabilities.
Craig Weiss
Global Industry Analyst and CEO FindAnLMS.com
Additional value. Wrapped in, always.
Your Platform, Your Brand
Easily and instantly customise the look and feel of your platform with dashboards, logos, banners, colours, and more.
Off-the-shelf Integrations
Seamlessly connect to your ecosystem. 100s of integration possibilities covering the SSO, HRIS, communications tools and eLearning Libraries you love.
Off-the-shelf Content
Access to 5000 open source resources, 100s of microlearning courses from Mi-Crow and 25 courses from Go1.
Testing & Training Account
Access to a complimentary Learn Amp account for testing and training purposes.
24/7 Technical Support
Accepting queries round-the-clock, our Technical Support team have been rated the best by users on G2.com.
Unlimited Admins
With roles spanning Learner, Coach, Reporter, Admin, and more. You decide who has what role. No caps. No limits. No additional charge.
Customer Success Manager
A dedicated Customer Success Manager will be on hand throughout your entire contract as you launch, land and expand your platform.
Customer Education and Community
Access a self-serve library of best practice tutorials and thought leadership. Alongside regular newsletters, drop-in sessions and roundtable events.
Fair Licensing
Your licenses won't activate until your Go Live Date, meaning you won't be paying for your users until you are actually ready to invite them to join the platform.
What is Learn Amp's People Development Hub?
A single platform solution for all of your talent development needs.

Combining the best elements of Learning Management Systems (LMS), Learning Experience Platforms (LXP), Skills Development and Performance Management tools into one easy-to-use, consumer-grade platform.
Do I have to purchase the whole Hub, or can I purchase single modules?
All you need to start working with Learn Amp is Learn!
Connect, Develop and other optional extras can be purchased and implemented as and when you're ready.
Does Learn Amp include learning content?
Yes!
Wrapped-into Learn is access to...
5000 open source resources
100s of microlearning courses from Mi-Crow
25 courses from Go1.
We also resell and integrate with other libraries.
Can Learn Amp replace my LMS?
Yes!
Learn Amp replaces traditional LMSs like Docebo, Cornerstone, SAP Litmos and Learning Pool.

Our People Development Hub combines all of the centralised tools of the LMS with collaborative learning, skills development and performance management in a consumer-grade all-in-one platform.
We already have a skills management platform, can it integrate with Learn Amp?
We're working on new API end points for Skills that will enable the synchronisation of talent data between systems. Talk to sales to find out more.
We already have a performance management platform, can it integrate with Learn Amp?
We're working on new API end points for OKRs that will enable the synchronisation of talent data between systems. Talk to sales to find out more.
How does Learn Amp compare against..?
We don't blame you for asking!
It's a busy marketplace of HRTech tools so we've put together helpful side-by-side comparisons for you here.
What kind of companies use Learn Amp?
Learn Amp works best for companies who...
Have 500 to 10,000 employees
Operate in English language; though Learn Amp is available in other languages, our implementation, success and support services are all in English.
Are made up of a highly tech-enabled dispersed workforce, or a deskless workforce. We help you decentralise, democratise and personalise L&D without​ losing control​.
Care about employee retention and are future-focussed with their L&D strategy.
What kinds of companies aren't ideal for Learn Amp?
K-12 and higher education / student audiences
Fewer than 250 employees
Seeking a simple LMS solution for top-down learning delivery and compliance training tracking
How does Learn Amp's license model work?
We strive to offer simple, transparent pricing that scales with you.
We charged based on the number of Activated Users, and work in banded pricing (500, 1000, 2000 users, etc.)
An Activated User is someone who has accepted their invitation to join the platform. We don't count deactivated users.​
You select your User Band up front for the subscription year.​
Once you exceed the number of licenses in the User Band, you'll be charged the cost of the next band pro rata until the end of that subscription year.​
At the commencement of the next subscription year, we would then charge a full 12 months at the new User Band.
Do we offer discounts for charities and non profits?
Yes!
As a B Corp we are passionate about transforming the global economy to benefit all people, communities, and the planet.
We extend discounts to charities and non profit organisations. Speak to sales for more details.
What are the key dates for a Learn Amp implementation?
Effective Date: The date our signed agreement comes into effect. All first-year fees will be invoiced for and due within N30 days.​
Readiness phase: The time between Effective Date and Implementation Start Date. We give you access to your own complimentary Training & Testing platform account complete with readiness materials and exercises to best prepare for kick off.​
Implementation Start Date: Kick off for the project and when we start using your implementation support hours. We have a project kick off call and a technical kick off call.​
Go Live Date: The date your licences activate. Will act as your renewal date moving forward.​
Implementation End Date: usually 2-weeks post launch, when your implementation support hours must be used by.
Learn Amp is trusted by forward-thinking businesses,
from mid-market to enterprise
Lindsay Fletcher - Global Director for Talent Development
"My favourite thing about Learn Amp is how easy it is for our employees to use. They have access to e-learning 24/7, they can access their online 1-to-1s performance appraisals, and they can sign up to our global leadership program and take classes live in zoom, without leaving the platform"
William Iuliano - Digital Learning Manager
"We needed a platform that could encourage autonomous learning. Thanks to Learn Amp colleagues can develop the skills needed to provide amazing service to our customers"
Chris Dwyer - Learning Systems Manager
"We can now deliver training consistently to all of our staff across all of our locations with Learn Amp, and employees have access to their training at the time and point of need. This has enabled learning to happen on-the-job, while also making huge time and cost savings for the business."
Louise Huntington – Digital Learning Lead
"Learn Amp has allowed us to create a Health and Wellbeing Hub run by our colleagues for our colleagues. It hosts wellness resources, events and inspiring blogs written by our very own team members. Most importantly, our new wellness community has encouraged open and honest dialogue on wellbeing across our bank"
Michael Von Pokrzywnicki - Learning & Development Manager
"In my previous company we used a product that took over 10 months to implement and at much more significant cost. It took less than 5 weeks to implement Learnamp and we have a much better solution"
Jessica Eggers — Chief People Officer
"We implemented Learn Amp to centralize all our learning by housing custom learning videos and content, learning events, surveys, and curated articles. Our goal was to implement a platform that can be accessible to all employees, easy to use and for immediate adoption based on the content and features that Learn Amp has to offer."
Try Learn Amp for yourself
Take the first step to a new People Development Hub your employees will love.