Drive engagement with social and community learning
A learning system that considers the needs of Social and Collaborative Learning. A system that lets you add and issue content in minutes to deliver knowledge to people as they need it. Safe and secure so that you can focus on what you do best.
Map clear pathways for your employees. Deliver sequences of events and content that get them up to speed and upskilled. Track your cohorts as they make progress with our advanced reporting and insights.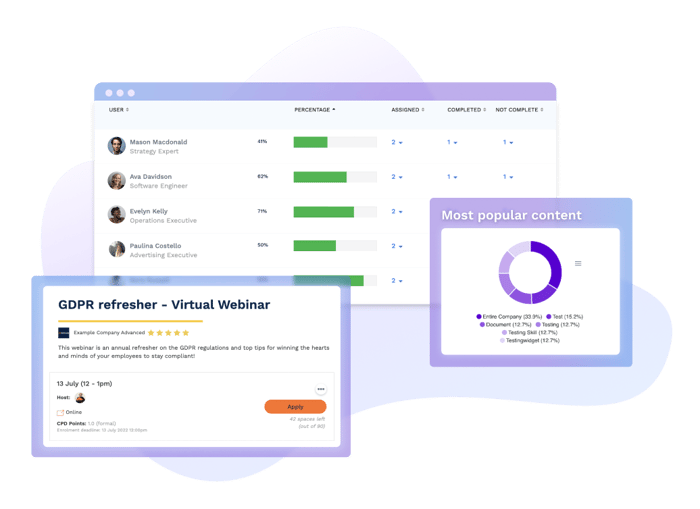 Get actionable insights on how your learners are learning, including what, when and how. Use advanced drill-down reporting to get the data you need to drive completion of key content such as compliance training.