Learning for software technology companies
A learning system that considers the needs of software businesses. Safe and secure so that you can focus on what you do best.


4 Reasons Software and Gaming Businesses Switch
Trusted by banks and cyber security firms, we've got everything you need to stay safe & secure. Keep your details safe with Single Sign On (SSO), lockout options and much more. Use audit logs to keep track of any critical updates.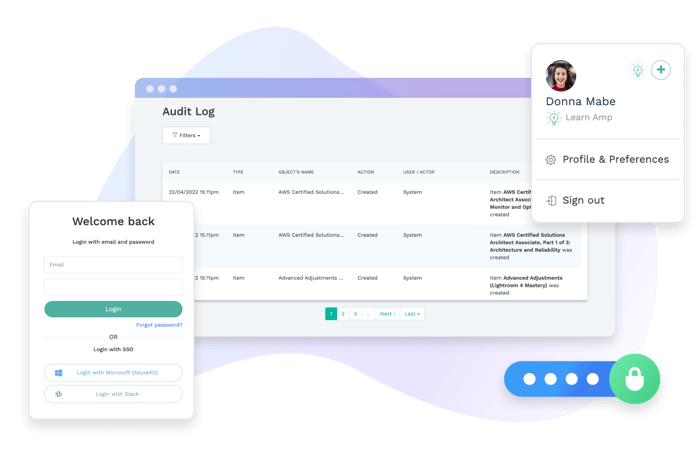 All your content needs covered
Use award winning tech content out of the box. From Pluralsight to Udemy we've got you covered with the best content to develop your learners' skills.