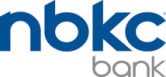 nbkc bank: Supporting banking innovation with Learn Amp
How nbkc bank's innovative approach to L&D helps to support their growing hybrid team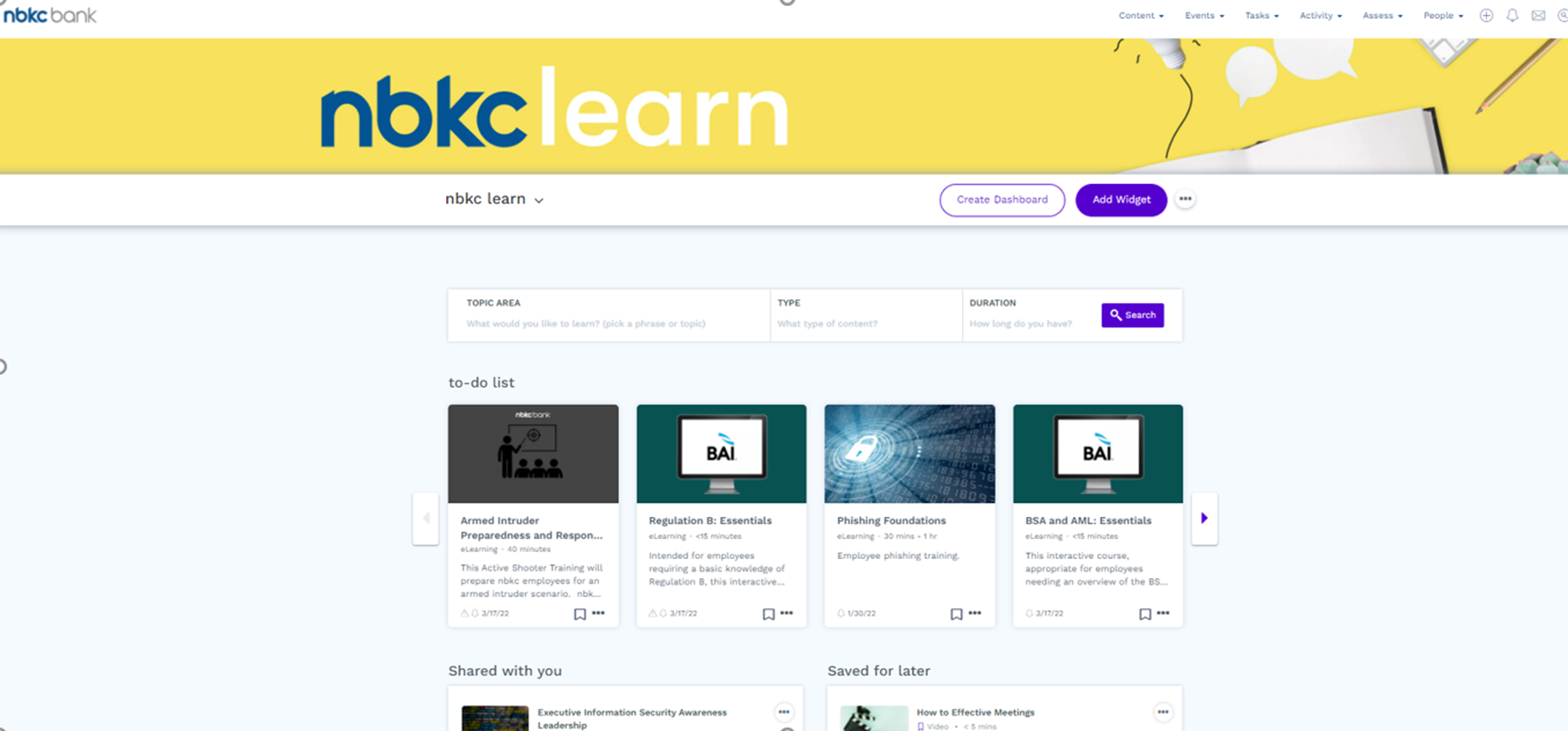 >$
12000
Annual time and cost savings
75
%
Reduction in time to complete onboarding
Setting the pace for banking innovation
The team at nbkc bank focus on innovation, creativity, and a culture of caring for every one of their 400+ employees, and the customers they serve. They are experiencing rapid growth, and decided to bring in a new L&D team in May 2020.

Before that point, nbkc didn't have a formal Learning and Development (L&D) strategy. Their new L&D department recognised the need to centralise learning information and resources throughout the organisation.

COVID-19 had catalysed the need to make a shift to a hybrid work environment, and to develop learning solutions which would meet nbkc's employees where they were.

They also needed a scalable, sustainable learning solution that would meet the changing needs of their growing organisation.
An ambitious L&D strategy
nbkc bank recognised that they had the opportunity to develop a unique, industry-leading learning and development strategy that would keep them ahead of the game.
However, they needed to find a learning suite that would meet a series of ambitious goals.
Their new learning platform had to be:
1. Scalable
They were already using a small learning management system to handle their compliance training, but it was becoming clear that their current system simply wasn't up to the job. They needed to upgrade to a learning platform which would support rapid growth across their bank's expanding business units. In particular, they wanted a solution which would:
Help them onboard new employees rapidly and effectively;
Offer engaging learning content and multiple forms of assessment;
Let them set the pace for innovation in the banking industry.

2. Suitable for hybrid work
COVID-19 had accelerated the bank's shift to a hybrid working environment, meaning that they needed a learning platform which would support blended and remote learning content and be available from anywhere 24/7 - without sacrificing compliance and administrative oversight.
3. User friendly
nbkc bank offers the best possible user experience to their customers - and they wanted to make sure that they had a learning and development suite that gave the same great experience to their learners and L&D team. They knew they would need to find a platform with a reputation for being easy to use, engaging and simple.

4. A flexible, interactive central knowledge base
nbkc didn't just want a learning platform - they wanted a single, central source of learning resources, knowledge management and information exchange that would drive learner engagement across their hybrid team.
Why Learn Amp?
One of nbkc's values is strive to simplify. From delivering amazing service and products to making it simple for employees to work, nbkc bank looks for partners to do just that.
They felt confident that Learn Amp shared their priorities. After all, the Learn Amp platform has won multiple awards for the outstanding user experience we offer - including best Learning Experience Platform (LXP) worldwide, the 'Best use of Digital Technology' Award at the UK Employee Experience Awards, and 'Best Use of Social and Collaborative Technologies' at the Learning Technologies Awards.
Learn Amp's mission is 'making work life work better'. Unlike other platforms, Learn Amp combines learning, engagement, community and performance development tools, in one unified platform. The Learn Amp learning suite is ideally suited for growing, hybrid organisations.
"We implemented Learn Amp to centralize all our learning by housing custom learning videos and content, learning events, surveys, and curated articles. Our goal was to implement a platform that can be accessible to all employees, easy to use and for immediate adoption based on the content and features that Learn Amp has to offer."

Jessica Eggers — Chief People Officer
A unique implementation delivering ROI
With Learn Amp, nbkc bank achieved a unique and effective Implementation that exceeded all expectations, despite COVID-19 and working across time zones. The result is a personalised and centralised learning experience that has been rapidly adopted by their employees who report it's engaging, simple and fun to use.
Learn Amp has helped nbkc to reimagine onboarding, gain greater insight into content consumption patterns, cut costs and save hours of admin time coordinating internal online events.
Impressive return on investment
nbkc estimates that they'll see year-on-year cost savings of over $12,000 from their implementation of Learn Amp. The solution has delivered an exceptional ROI of 92% in the first year alone.
These cost savings result in part from the hours and hours Learn Amp is saving their L&D admin team, when it comes to coordinating internal events.
That's not the only time Learn Amp is saving nbkc. The bank reports that their new digital onboarding program has more than doubled the information retained by new hires, and can be completed in a quarter of the time.
Engaged and enthusiastic learners
nbkc's L&D team have been delighted with the impact of their new Learn Amp implementation on their employees. The learners gave the Learn Amp platform a Customer Satisfaction Score (CSAT) of 88%. The End User Net Promoter Score (eNPS) has increased by an impressive 45 points.
nbkc have also noticed that employees are taking increased responsibility for their own learning journey, supporting their decentralised and hybrid-friendly L&D strategy.
L&D technologies that support innovation
Learn Amp is the perfect blend between an LMS, LXP and a knowledge repository. The search functionality is a big asset to nbkc. 3 months after launch, their Operations Team has created over 100 knowledge base articles.
The platform has enhanced opportunities for learning, for example through personalisation, increasing speed to deployment of learning materials, improved quality, increased access to materials, and the capacity to build communities of practice.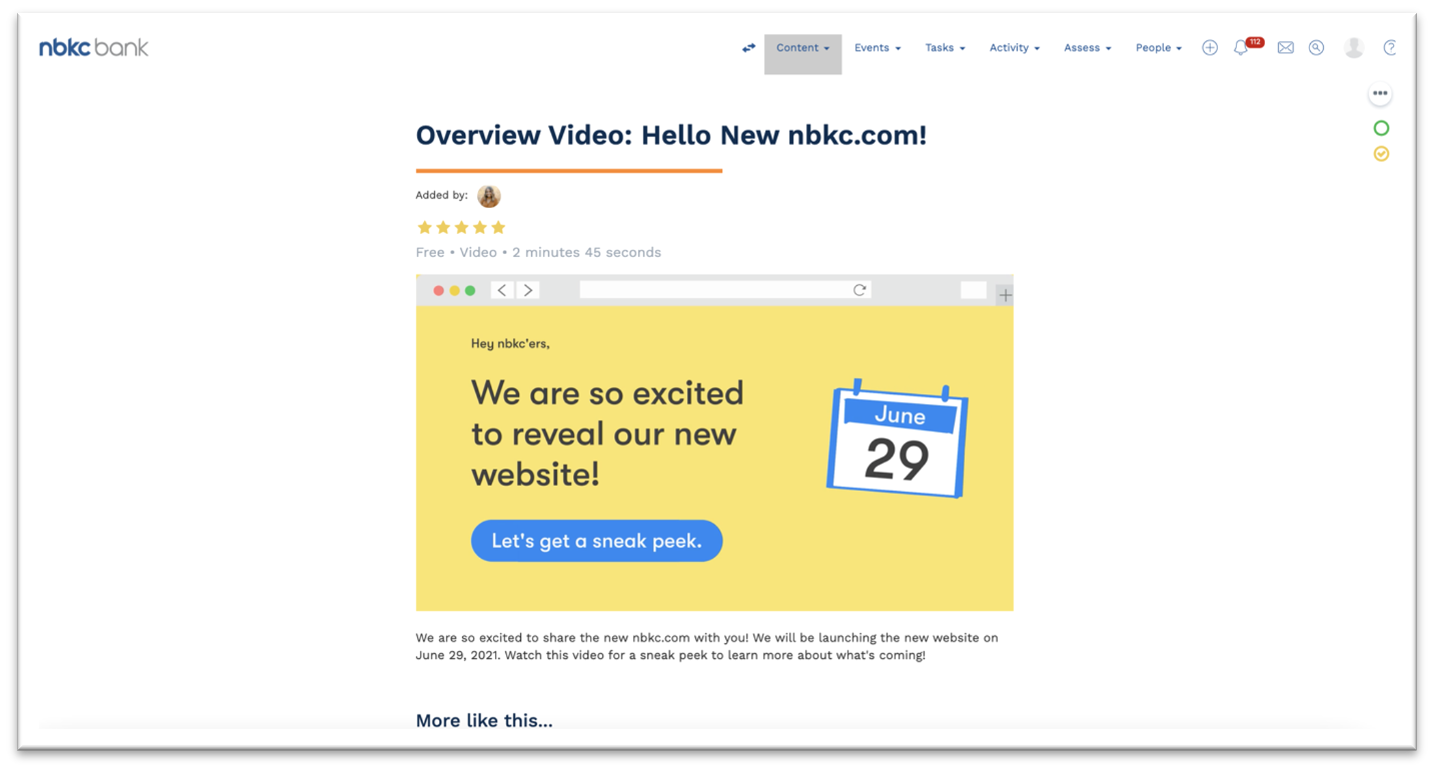 "I'm so pleased overall with the product, the team, and the continued openness to feedback and growth from Learn Amp. Excited to continue our partnership together!"

Tamara Ziegler, Learning and Development Partner
An L&D implementation that has transformed learner engagement
Overall, nbkc have been thrilled with the results of their initial Learn Amp implementation. The nbkc Innovation team have noted an increased manager enthusiasm for hybrid learning and employee feedback, using tools like the Learn Amp survey and pulse poll features.
Knowledge management is also improving at an organisational level - Tamara West, Operational Solutions Manager, describes it as more "Can we put this on Learn Amp?" Employees are increasingly taking ownership of their knowledge and proactively sharing it with their teams.
Finally, L&D teams and managers alike are delighted with the time savings provided by having a centralised, easy-to-use learning resource.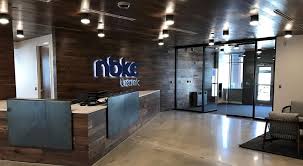 Before Learn Amp, I wasn't sure where to look for articles or videos. Learn Amp is very user friendly. I like that it recommends articles and videos to me for my role. I also like that the library allows you to search any topic.

— Casey Cummings, Fintech Operations

Now that we have Learn Amp in place, I can share training materials with my team in a much easier way

— Cesar Velez, Technology Support