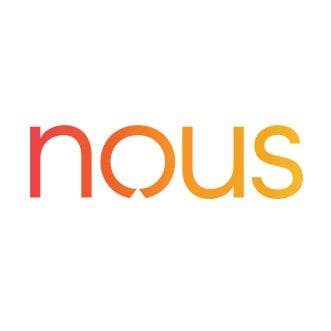 Nous Group: Digital Learning for a Global Workforce
How Nous Group harnessed Learn Amp to deliver digital learning to a global workforce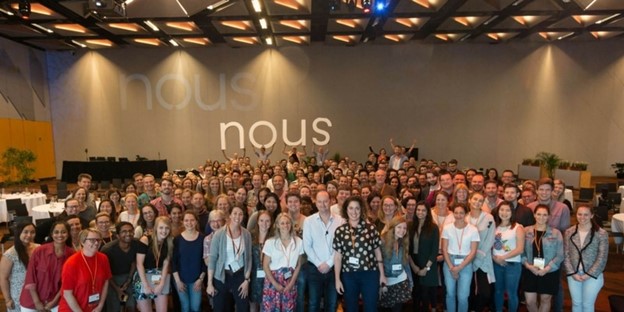 36
+
Hours saved by Learning & Development admin team
Reduced
Time-to-productivity for new hires
Winners
for HRTech Best Talent Development Solution for SMB, 2022
"Using Learn Amp, we've been able to build out our pilot onboarding programs blending online content with exercises and quizzes – which has seen knowledge retention double, and huge increases in engagement."
Anna Welchman, Learning and Development Partner, nbkc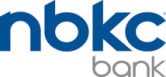 Nous Group is a management consultancy with more than 500 employees across five countries. Nous offers a broad consulting capability that takes its clients from strategy and design through to transformational change.
Nous leverages the expertise of its people to deliver the best possible outcomes for clients. Nous has grown year on year since it was founded 23 years ago and has onboarded more than 150 new hires since November 2021.
Scaling at pace
Nous needed a learning management platform that would help it to scale quickly. With an additional 100 hires planned for 2022, Nous knew it needed to provide employees with the tools to upskill themselves in an autonomous, flexible learning environment.
Nous identified the need to maintain its award-winning company culture, alongside rapid growth. So it was looking to build and roll out an onboarding and induction program that would reduce time-to-productivity and also immerse new hires in the unique Nous culture.
Expertise on demand
For Nous, keeping every consultant at the top of their game is essential to deliver on its purpose to 'partner with clients to improve people's lives'. To deliver results for every project, team members needed the right skills, in the right place, at the right time. Finding the right tools to deliver on-demand learning at the point of need was proving challenging with global expansion.
Nous needed to move away from face-to-face training to blended approaches, to embedlearning better, provide learning just-in-time and reduce the time spent on learning by admins, while also improving the quality of learning.
Maintaining a reputation as a top graduate employer
Nous was recently ranked as one of the Top 100 Australian Graduate Employers, and wanted to embed this reputation. Nous needed a learning platform that could put people development at the heart of the business strategy and was also robust, secure, efficient, and easy-to-use.
Offering unique value to their clients
Nous didn't just want to transform its own learning and development offering. As a growing management consulting company with a strong reputation in leadership, talent, culture and capability consulting, Nous also sought a solution that could be used by clients.
Its aim was to pioneer a digital approach to consultancy, in which it could create separate learning platform accounts for each client, with the client's branding. Nous knew it could be a challenge to find a learning platform that would allow this level of flexibility and ease of use.
Consistent, high quality compliance modules
Learn Amp has simplified Nous' company-wide compliance roll outs for consistent, high quality modules covering security, workplace health and safety, information security and privacy and workplace behaviour. Nous used quizzes to embed the learning and set date limits to ensure compliancecontent was completed and up to date.
Best of breed learning system to integrate with the HR tech stack
Nous needed a learning system that integrated well with the core Human Resources Information System (HRIS) and its hub-and-spoke HR system model.
The Nous HR systems strategy involved a core HRIS system with specialist, best of breed products for performance, learning, recruitment and resourcing, all integrated via an OKTA solution to support automated employee data flows between systems. Nous needed a system to plug seamlessly into its existing systems, to achieve time reductions in data set-up and high employee data quality.

Working together to build a global L&D program
In partnership with Learn Amp, Nous created a comprehensive learning and development implementation to address the needs of its global network. Its new learning and development program included extensive use of Learn Amp's targeted learning channels, which allowed it to create streams of knowledge for specific employee segments, including:
An onboarding channel that allowed Nous to share onboarding content automatically across new hire groups of graduates ('Induction for Graduates')
Tailored onboarding channels for consultants and executive support employees
As well as learning channels to group key knowledge areas together, such as:
'Client Development @ Nous'
Proposal Development @ Nous channel to upskill workforce in how to write a winning proposal
A new online pathway to introduce new starters to the top 10 most frequently used IT systems and applications; and
'Leadership ready': a specific leadership channel that allowed them to upskill emerging leaders and encourage employee development
With the new platform, every Nous consultant had a unified and engaging employee experience, no matter which time zone they were in.
Nous also used the platform to move all their learning programs to a flipped classroom approach, to make their virtual and hybrid learning sessions more enjoyable and impactful.
With the easy-to-use user interface and flexible upload technology, Nous brought several corporate teams up to speed on how to add content to the system autonomously, resulting in new visual design, client development and proposal capability programs.
It created two additional Learn Amp accounts for clients, with unique client branding, establishing a transformative digital approach to consulting that proved highly effective.
Time saved
Nous has been delighted with the measurable results it has obtained. For starters, it achieved time savings for its admin team. Nous has saved at least 10 minutes per each new starter - which translates to over 36 hours saved this year.
Nous administrators, who use the course creation functionality, find it easy to use and a time-saver.
"Learn Amp is a very simple solution for admins. It's so easy to create a new program. It has saved us so much time!"
Faster time-to-productivity
Learn Amp's wide range of assessments lend themselves readily to best-practice learning design, mirroring models such as the Kirkpatrick model to measure knowledge retention, skill application and impact on performance. As a result, new hires have seen faster time-to-productivity, commenting:
"Having worked in many organisations large and small, Nous' onboarding process stood out for all the right reasons. The comms around what needed to be done were clear, the platform worked seamlessly, and the content was dynamic, well-paced and engaging. This experience definitely helped support a 'soft landing' at Nous!"
Feedback from learners has been extremely positive. In particular, consultants noted that they were able to get more out of their learning sessions because of the flipped classroom approach:
"Learn Amp on-demand content is a fantastic complement to the virtual sessions; it enabled us to be prepared to contribute effectively and confidently."
- Consultant, Nous Group
"Learn Amp is a sleek yet effective learning management system that mixes it up for different learning styles & keeps you engaged – if you're not engaged, you're not learning!"
- Principal, Nous Group
"Learn Amp is excellent in both its functionality and user-friendliness. The pre-workshop materials are informative and engaging, preparing us well for deeper dives in formal sessions. The learning materials are interactive and presented via a mix of multimedia channels including texts, pictures and videos. The platform is easy to navigate with clear delegation of learning takes."
- Manager, Business and Digital Strategy, Nous Group
Network of Knowledge Sharing
Our curators in other corporate functions have also said the system is easy to use and to load content to deliver consistent learning. Now the Nous Learning team has an expanded and distributed network of content creators in the business to expand our reach and share our workload with subject-matter experts.
"Using Learn Amp has enabled valuable cyber security requirements to be communicated throughout our organisation in the form of training modules and setting up quizzes to test people's knowledge, as well as links out to the intranet content to reinforce these messages. The platform has been easy to use after only a couple of hours of hands-on training."
- Head of Information Security and Risk, Nous Group
Modelling best-in-class learning for clients
As well as for employees, Nous has been pleased with the roll-out of their new client offering: branded learning platform accounts that can be used for leadership assessment and development improvements.
These client accounts met the clients' stringent information security IT requirements, extending the value of the solution. This meant they could not only drive a culture of continuous learning internally, but also position itself as market-leaders and innovators for client education.
With its unique implementation of Learn Amp, Nous have transformed its approach to talent development, creating an agile learning strategy that will enable it to stay ahead in a highly competitive, knowledge-heavy field, and ensure that every employee reaches their full potential, no matter where they're based.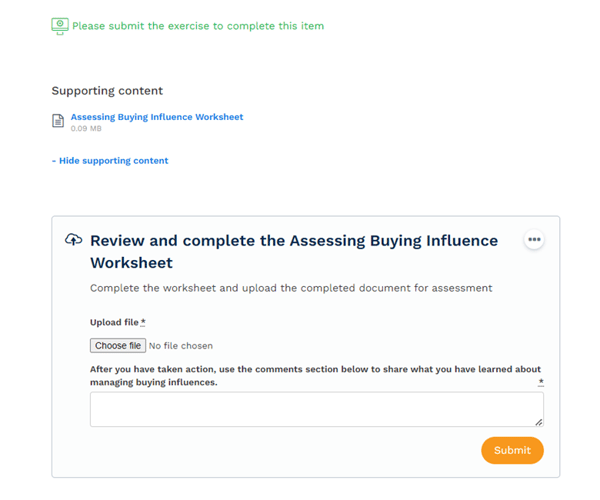 "As a result of introducing Learn Amp, we're now able to embed evidence-based learning techniques in our learning design and delivery, to get better learning outcomes (for example, repetition, interleaving, testing and assessment)."

Tanya Day

Head of OD & Resourcing, Nous Group
Read more customer success stories