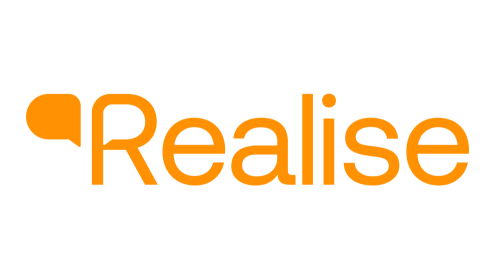 How Realise used Learn Amp to develop a reflective and self-led learning culture
Realise: How to develop a reflective and self-led learning culture through Learn Amp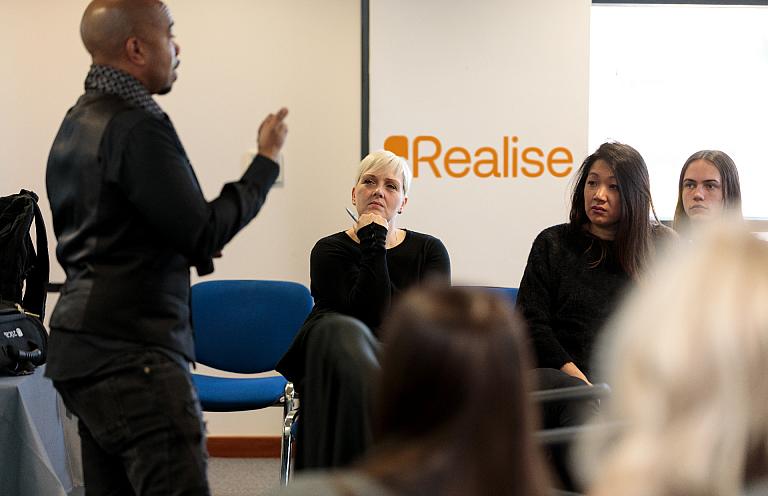 19
%
Increase in learning reflection, and growing
97
%
Mandatory training completed on time
"Using Learn Amp, we've been able to build out our pilot onboarding programs blending online content with exercises and quizzes – which has seen knowledge retention double, and huge increases in engagement."
Anna Welchman, Learning and Development Partner, nbkc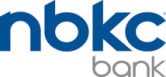 Realise is the one of the largest providers of apprenticeships and adult education programmes in England. They are a training provider who helps people to unlock their potential. They have a network of over 200 skilful and consistent trainers, each with in-depth industry insight. Every year over 7,000 people are trained by one of their experts.
"As a business , we needed a learning environment that is engaging , easy to use and increase return visit. (our previous system wasn't engaging nor efficient ) we wanted a system that encourages people to access it. With Learn Amp, it really ticked the boxes, not only it's dashboard drive approach to allow people to find the content that they need, but with the CPD log is just so important as a training provider. The visibility and flexibility it gave to manager population to see what their line reports is learning was very helpful"

Matthew Smith

Learning Systems Manager, Realise
Following a management buyout in late 2020, Realise needed a platform that would embed their brand identity focused on communication and being people-centric: establishing them as leaders in the market for their talent development offering in order to attract, retain and develop top performers.
The learning and development team needed to not only improve the skillset of their trainers, but also to improve outcomes for apprentices across the UK. To do this, they recognised a need to transform the 'push' learning culture they had prior to implementing Learn Amp, into a culture of learning that was more reflective and self-led.
Here are some of the key challenges that Realise were facing:
1. Scalability
Realise are highly-regulated and needed to ensure employees had up-to-date knowledge in specific subject areas, but had no means to deliver this on a large scale.
2. Centralisation
Before partnering with Learn Amp, training at Realise difficult to track as it was done in different segments of the organisation, working with Learn Amp helped to make their training more centralised and trackable.
3. Visibility
Managers didn't have visibility on their trainers' learning. This posed a challenge to effectively tying learning to performance, which was vital to Realise as a business built on delivering learning outcomes for thousands of learners.
4. Culture
After a management buy-out in 2020, having previously been owned by a large group, Realise needed to redefine company culture in tandem with learning culture to carve their own identity as a business.
In addition, changes to regulatory standards placed much more emphasis on reflective practice meaning Realise needed to adapt their CPD strategy to ensure learners had space to reflect on development activities, and make this trackable for auditors. They wanted to create a learning culture of reflective practice, providing learners with more opportunities to reflect on the impact of the learning and therefore become better learners themselves.
5. Efficiency and Accessibility
The quality of the learning harder to assess (e.g. tracked by attendance rather than knowledge retention/ assessment) while delivering in-person training.
The platform needed to be accessible to a diverse group of trainers who tended to prefer and be more familiar with working in face-to-face environments.
Following the need for a learning platform after devolving from a group to a standalone company, Realise partnered with Learn Amp for the platform's ability to provide an intuitive user experience, create automation and robust reporting, with functionality enabling the L&D team to track CPD while empowering people to take ownership of their learning.

The Realise team had developed new learning strategy, including:
Creating a self-led learning culture so that employees are encouraged to drive their own development by providing a high variety of content.
Creating a culture of reflective practice so that individuals could reflect on the impact of their learning and the L&D team could track this.
Decentralising L&D function to give leaders more ownership for their teams' learning
Leverage automation and reporting to reduce risk effectively.
Improve efficiency and standardise employee experience in learning by creating blended face-to-face, virtual, and on-demand learning programmes.
In partnership with Learn Amp, Realise embarked on a journey to deliver their revised learning strategy; transforming the delivery and quality of learning to deliver their overall vision:
Learner dashboard and content partners
This began by using the fully customisable branding options in Learn Amp to give the platform its own look and feel. Realise use the fully customisable learner dashboard in order to create a learning hub for users to browse through recommendations and content shares. In addition, by leveraging the integration with Learn Amp's content partner, Access Group, Realise could focus on building out content that needed to be bespoke, without costly resource required in keeping in-house compliance content up to date with shifting requirements of the industry
CPD schemes and reflection
As well as this, Realise created CPD schemes in Learn Amp in order to track hours earned, and used the reflections feature so employees could submit reflections on learning - with users recording these in written format, and also using the self-record functionality to record voice notes or videos. This enabled the Realise L&D team to evaluate learning, and make improvements to learning content and delivery, while it enabled managers and their teams to engage in a continuous open dialogue about the application of their learning in their day-to-day roles.
Decentralising L&D function
The user permissions on Learn Amp are built for decentralising L&D from the centralised L&D team outward to team leads and experts. For Realise, the multiple levels of permissions meant that their subject matter experts ("Curators") could share their knowledge and upload content, while managers had visibility on what content their teams were engaging with, in order to better support and guide them.
"The Learn Amp system is fantastic. It allows for all training to be in one place and engages our staff to complete CPD and log it regularly, so that people are getting a consistent and standardised approach."

Sarah Birkinshaw

Quality Project Manager
The results showed a widespread engagement in reflective and self-led learning learning. The improved efficiency across key administration activities which increased Realise team's capacity to support the growth of the business and react quicker, improvements to risk management.
Improvements to learning culture and engagement
Learners are more engaged in learning by seeing an increase of learning content creation from two per quarter to 2.5 requests per week on average, after launching Learn Amp. In that time, the content shares between learners have increased from 87 to around 500 shares per month.
Realise has seen a shift in balance of 'push' assigned learning from 100% to 70%, with 30% learning now being self-led. Since launch, each learner has completed on average 43 Learnlists on Learn Amp with 72% of them from the content partner Access Group library. In addition, Realise have so far seen an increase of 19% in learning reflections on CPD activity.
Better risk management
By leveraging the automation on tasks assignment to learners on Learn Amp, Realise has achieved an increase from 47% on-time mandatory training completion to 97%.
Increased efficiency and significant cost reduction
Realise has saved £156,840 per year by turning face-to-face standardisations into digital, easily accessible sessions with CPD attached using Learn Amp.
In 2021-22 Realise won awards for their contribution to the wider community. Judges recognised the quality of training provided to employees for exam
Finally, Realise in collaboration with Learn Amp are proud to be finalists in the LPI Learning Awards 2023 for Learning Platform of the Year!
"Assessors can get involved and shape what their learning looks like, and share ideas on how we want to deliver our models. Realise have done a lot of work since the management buy-out around looking after their people. It's exciting to be a part of it all!"

Laura Murphy

Quality Improvement Coach