Fully searchable, social profiles. Connect with and share insights and knowledge across the business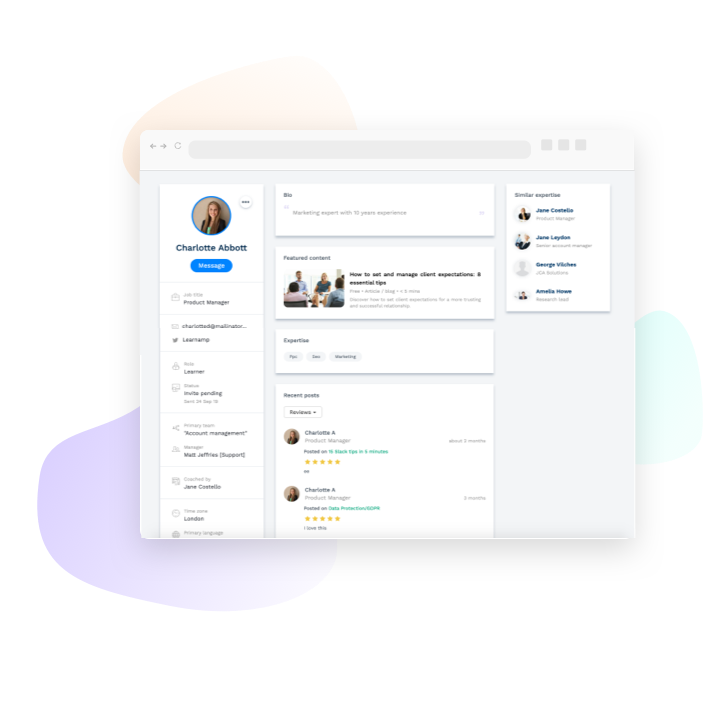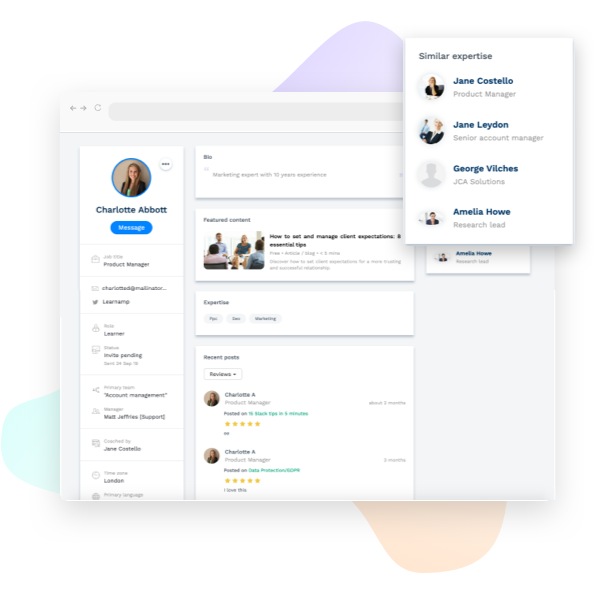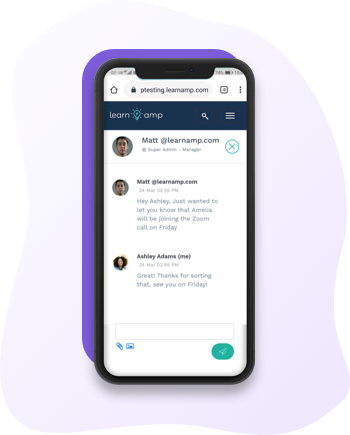 Engaging social profiles
Profiles showcase your learners expertise and interests. Find out about the content they love, posts they've made and send them messages.
Find experts within your organisation
Our quick-search allows your find experts wherever you are. Use our member directory to filter and find learners who match your needs. See similar experts based on profile attributes.
Create dynamic groups to assign content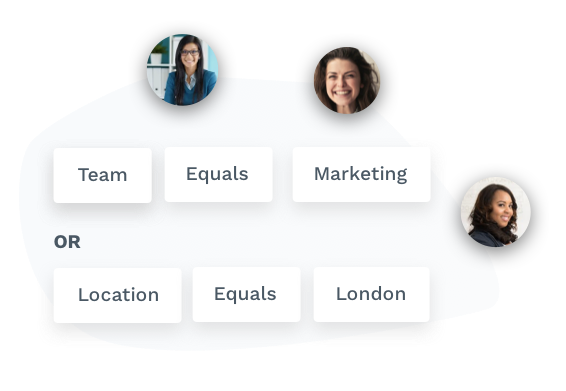 Set up groups based on combined attributes to hone down assignment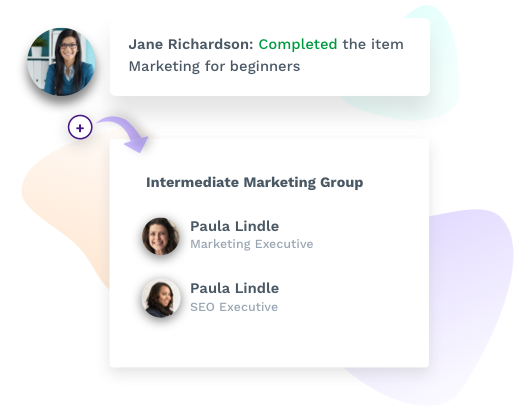 As users complete content have them automatically drop into groups.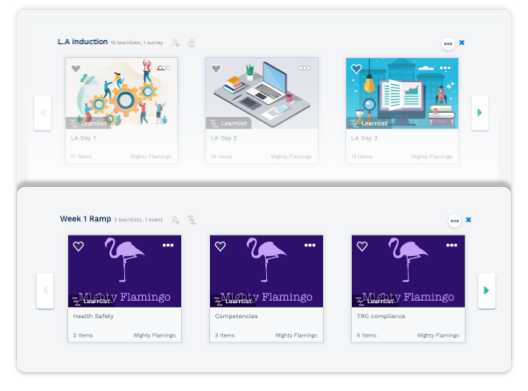 Take users from beginner to expert, seamlessly. Use attributes and dynamic groups to sequence content.