A system your customers will love
A learning system that considers the needs of Customers and Partners. Safe and secure so that you can focus on what you do best.
Brand the website as if it was your own including your logo, banners, colours, and imagery. Control how you communicate with branded emails and adjustable copy on invites and more. You can even adjust the branding, per team.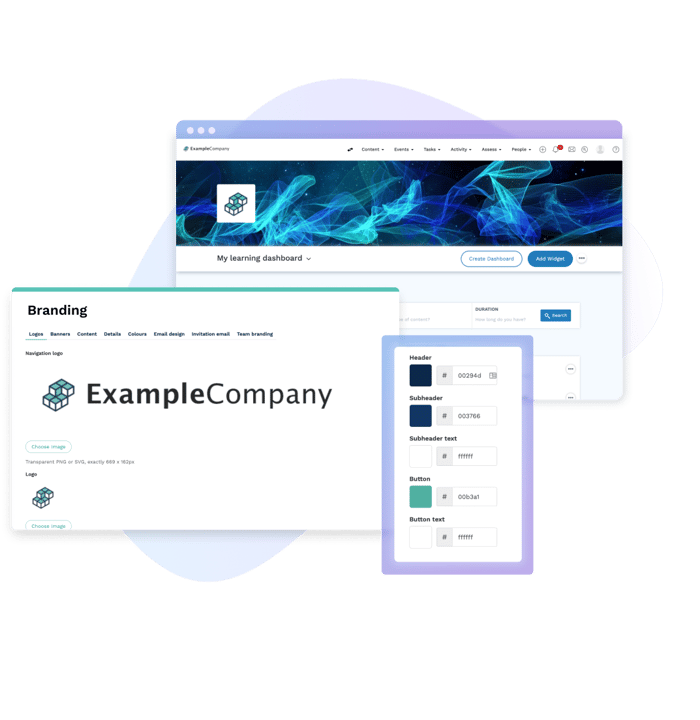 Give your people a space to communicate and collaborate. Our discussion and Q&A tools allow your users to share best practice, discuss ideas and ask questions as they engage with content.