About Us | Learn Amp - LMS & LXP Platform For Full Featured Learning
A note from the Founder and CEO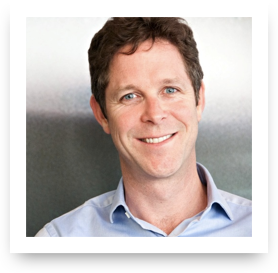 "For the past 15 years, as founder of the UK's leading network for successful entrepreneurs, I've been lucky enough to work with and learn from the founders of over 1000 of the most successful scale-up businesses.
In my previous role as founder of the UK's leading network
for successful, scale-up CEOs the most significant lesson I learned was that
sustained growth is only possible if we absolutely master the ability to attract, retain and develop the very best talent. No other activity has the same overall impact.
With ever shortening employee lifecycles any business will only succeed if they can hang on to talent longer than their competitors. The costs of staff turnover are just too high. We all need a tool that makes this easier; a platform that makes delivering the very best employee experience quick to set up and easy to use.
Learn Amp is the product of over six years' work distilling the wisdom, the lessons and the solutions of the amazing businesses I've met into a software platform that combines in one place what really matters: learning, engagement and performance management.
Not in separate, disconnected silos that mean we can't see the impact of one on the other. And not drowned out by stuff that doesn't matter either. In short, I believe we've built the very best People Development Platform anywhere in the world. One that will help you retain and develop great talent and with that drive better business performance.
I hope you'll reach out to us and judge for yourself. We'd love to support your team's journey."
Duncan Cheatle
CEO, Learn Amp
We believe that the three pillars of the Employee Experience – learning, engagement and performance – are intrinsically linked and should work together if we want to retain great talent. Together they drive our mission to 'make work life, work better'.
We believe that...
Business performance can be improved by...
managing against OKRs and KPIs, but fundamentally, success is driven by three things:
The ability to attract the very best talent
The ability to hold on to them for as long as possible
The ability to optimise their capability whilst they are with us
It's a simple idea to grasp, but hard to deliver in practice.
People are attracted to work where they find purpose in what they do...
where they buy into the vision and they share the same values. If a company can communicate and deliver on these clearly and consistently, it will attract and retain the very best talent.
Work and life should be engaging and full of opportunities for self-development...
Great people deliver better results if they continue to learn and develop. Making this easy has to be at the heart of any successful business.
Learning should be intuitive and engaging right out of the box...
Workplace learning applications should be as well designed and as familiar to people as the applications they use in their home life. Applications should not need an instruction manual!
Learning should take place at the time of need...
not when it's been scheduled. To be effective, learning must be driven by the learner. Insight or improvement delivered at the wrong time is time and money wasted.
Learning should be specific to the current need...
and not diluted by irrelevant activities. Learning should be designed for the learner not the trainer. People respond and retain better when learning has direct context to a current need.
Learning should be delivered through the most appropriate medium...
Some learning is best delivered in short bursts online, when time permits, maybe through a smartphone on a bus. Other learning is better delivered face to face, in teams. The medium should match the moment.
Everyone is able and should be encouraged to contribute to the learning ecosystem...
Managers should inspire and facilitate rather than dictate. If we've attracted the best talent we should enable and expect all of them to contribute insight and content they discover.
Learning should be learner-led and life-long...
We live in an ever evolving world where many of the jobs of tomorrow and the companies of the future are yet to arrive. We should instil a love for learning in all of our people that continues when they move on.
High performance flows from happy, engaged and ever developing employees...
Learning, engagement and performance are intrinsically linked and any platform should reflect that.
Values

We believe to be our best in the world we need to act at all times with integrity. This means being open, authentic, ethical and fair. We apply 'benevolent honesty' - honesty with kindness and consideration for others.

In a fast-paced world innovation is key to success. We value a curious mind: inspiration can come from the most unexpected of places. We love creative tension: differing views, searching questions. We are agile and comfortable with change.
Everything we do should have positive impact. We are self-aware and accountable. Whatever we create should have value and lead to a rewarding experience for others. Peak performance is built on the foundations of happy, aligned and capable people.
The end goal
We place fulfilment at the heart of everything that we do. Our mission is to help all people live more fulfilled lives, ones that are happier and more purposeful. We see this being a life-long journey, and one we want to be a part of. We aim that our customers, employees and stakeholders feel fulfilled through their interactions with Learn Amp.