Metro Bank: Creating a digital wellness community through a pandemic
How Metro Bank digitally transformed employee support during a pandemic in 7 days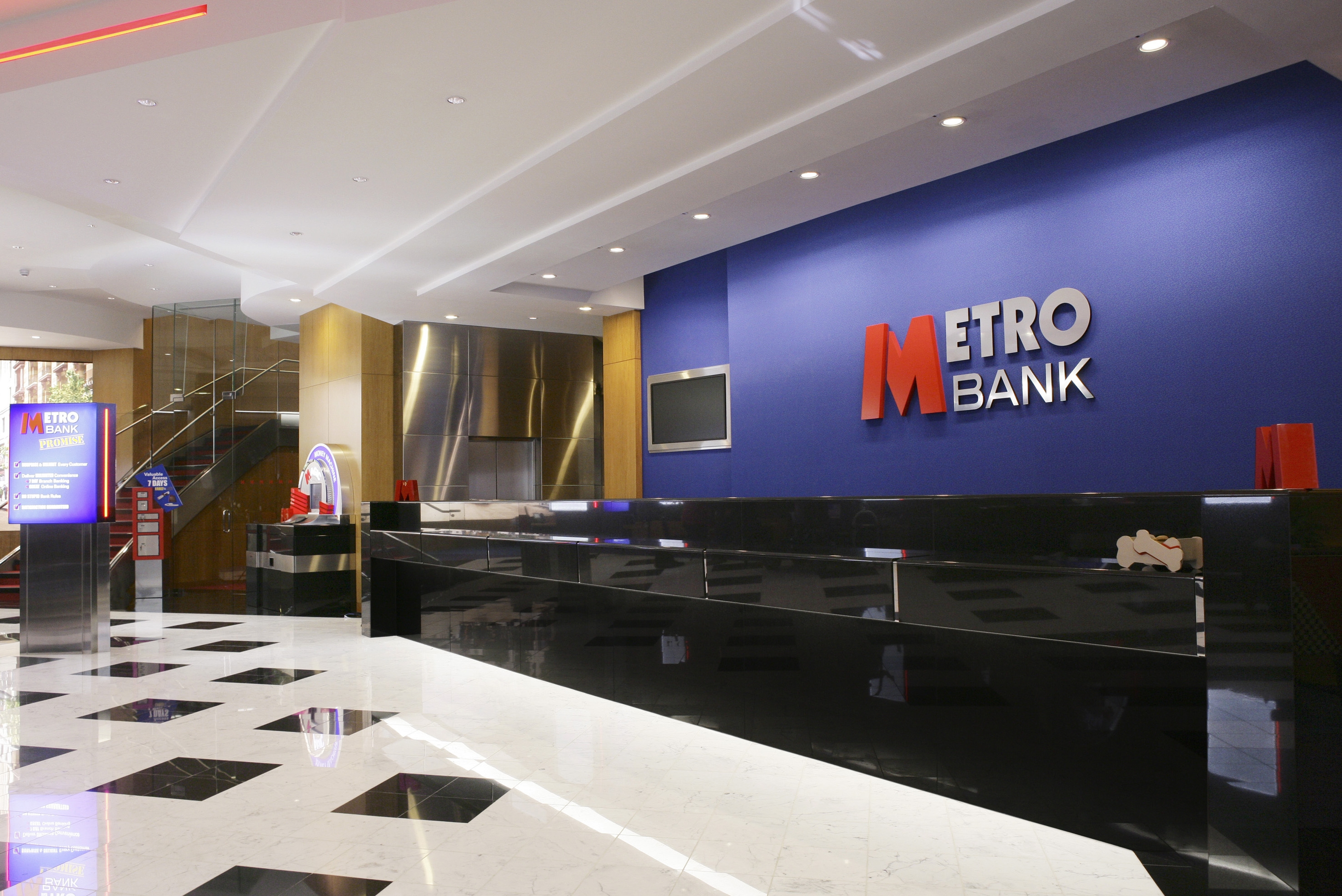 10
%
Increasein mobile + tablet usage
140
+
Learning Itemscontributed by the employee community
1500
+
4/5 star reviewson employee created internal blogs
"Learn Amp has allowed us to create a Health and Wellbeing Hub
run by our colleagues for our colleagues. It hosts wellness
resources, events and inspiring blogs written by our very own team members. Most importantly, our new wellness community has encouraged open and honest dialogue on wellbeing across our bank"
Louise Huntington – Digital Learning Lead

Metro Bank prides itself on supporting colleagues to fulfil their potential. The bank encourages employees to bring their whole self to work every day. With the onset of the pandemic, the Metro Bank team asked themselves how they could maintain this positive and supportive employee experience, despite the challenges ahead.

Employee experience is an integral part of Metro Bank's culture and values. However, in March 2020, Metro Bank had a substantial challenge ahead of them. With COVID-19 sweeping the globe, Metro Bank, like many companies, had to make large adjustments.
These changes affected not just how they operated, but also how they could continue to provide essential support to staff at a time of great change and uncertainty.

Metro Bank needed to create an effective wellbeing program and support network for their employees at minimal cost in an ever-changing landscape. Furthermore, there was no time to waste as everyday working life had already substantially changed. There were concerns across the organisation that individuals would feel isolated and under supported.

'We know that we feel our best when we're happy, healthy and safe and this is why the health and wellbeing of our colleagues is so important to us.

We introduced The Wellbeing Hub as a space for all colleagues to connect over their health and wellbeing. It reminds us how important it is to take time out to look after ourselves, and others to live well. But it also lets us know that we're all here to support each other during this uncertain time and beyond.'

Louise Huntington

Digital Learning Lead
Creating community and offering support in times of change
Allowing employees to support each other
The Hub was set up by a group of passionate volunteers who were keen to create a wellness community driven by their colleagues. They worked quickly to create best practice guides on how to share and write content so that all employees could easily contribute to resources and get involved.
The team also used Learn Amp's social features so that people could engage with each other through content ratings and discussions on everything from healthy smoothie recipes to serious issues such as dealing with grief. This collaborative learning platform allowed people to share their experiences and help support one another.
Flexible and personalised support
The pandemic created significant uncertainty and time pressure for all staff, and perhaps even more so for those with families and dependents. By adding a variety of bitesize resources, the Hub made support and learning content accessible to all employees, whenever they needed it.
Support led from the very top
Wellbeing is a topic that affects everyone, from front line staff to board members. Metro Bank's CEO and other senior leaders have also contributed to the Hub. Their honest and open blogs about their own experiences with mental health have encouraged the conversation internally and helped debunk any stigma around the topic.
Sourcing support at speed
To provide a speedy response, Metro Bank saw curated content as the key to getting the Hub up and running in seven days. Learn Amp's unique web curation features allowed them to collate resources designed by experts across the globe, to promote up to date and insightful content.
Metro Bank were already using Learn Amp for other learning content. They decided to choose Learn Amp to host their wellbeing Hub to keep all areas of development in the same place.
In particular, Metro Bank wanted to be able to measure the impact of The Hub through analytics and data, making Learn Amp the ideal choice.
Making work life, work better
A speedy solution that allowed Metro Bank to support their employees and drive wellness
Metro Bank responded rapidly to their employee's needs. Within a week, they had set up the foundations of The Health and Wellbeing Hub and had it up and running, fully equipped with content.
At launch, The Hub was available to all departments within their 4,000-person workforce. Over one in four employees logged in that day and they received an unprecedented number of requests to contribute and be involved. Within the month, thirty-nine learning activities had been created by the community, including user-generated blogs and peer to peer tips
A few other headline results,
· Increased 'on the go' learning was clearly demonstrated, with an instant 10% uplift in mobile and tablet usage with over 200+ pieces of content available.
· Employee blogs are still some of the highest-rated content on the site to this day and continue to encourage engagement across the site with over 1,500 4/5-star reviews.
· Previously, Learn Amp had been used for more formal learning activities. The introduction of The Wellbeing Hub helped change perceptions about how Metro Bank University (L&D) could provide support in developing their employees both professionally and personally.
-
"I love the variety of resources available. The Wellbeing Hub provides a real diversity of content to learn from"
Customer Service Representative

"We share the administration between six passionate but busy stakeholders. Being able to upload content in advance means we don't have to worry about having to remember where we saved a resource, or dedicating chunks of time to find content. If we find something, then we can upload it straight to the site and make it visible when we need too.

Learn Amp's clear interface makes using it fool proof, anyone can upskill themselves to use the platform – even if they aren't in learning and development."

Helen Silvester

Reward Manager at Metro Bank
How one initiative can change everything
The Wellbeing Hub has created a lasting impact across Metro Bank. More than that, it has inspired further action within the business.
· Metro Bank University (L+D) have joined forces with the internal communication department to align the business around employee wellbeing. They have launched 'Wellbeing Wednesdays' where they communicate new Hub content via their social platform, Yammer.
· The Hub grew at such a rate that they have had to build separate channels for each specific area of wellness. This allows users to find the content they need and create support networks with others accessing the same content.
· Today, the Hub has evolved from a specific response to COVID into an ongoing community project, led by a team committed to supporting the wellbeing of their fellow employees.
This project has opened an organisation-wide dialogue about employee health and wellness, sending ripples through every level of the organisation. By using the social and submission features offered by Learn Amp, the Hub has opened numerous ideas for future learning initiatives and encouraged employees to be active participants in their own learning.
Metro Bank's Health and Wellbeing Hub hasn't just empowered individuals. It has also created a best practice, innovative way of thinking about employee development at an organisational level.
"The reason The Wellbeing Hub has been so effective is because it's lead by employees for employees. It was great to have a flexible system like Learn Amp in place. It allowed us to provide a greater breath of different resources. By being able to have a blend we were able to support our staff in every way we could on their terms."

Helen Silvester

Reward Manager
Read more customer success stories