Harnessing the flexibility of our Data Lake to connect your own internal BI solutions
Maximizing access to your data with Learn Amp's Data Lake Solution
Consolidate your reporting
Integrate Learn Amp Data Lake with your own reporting systems. Say goodbye to the complexities of dealing with APIs or manual data downloads, a change that your IT teams will greatly appreciate.
Moreover, when you opt for our BI Tool bolt-on in addition to Data Lake, you not only gain access to our feature-rich embedded BI tool but also enjoy direct connectivity to the Data Warehouse.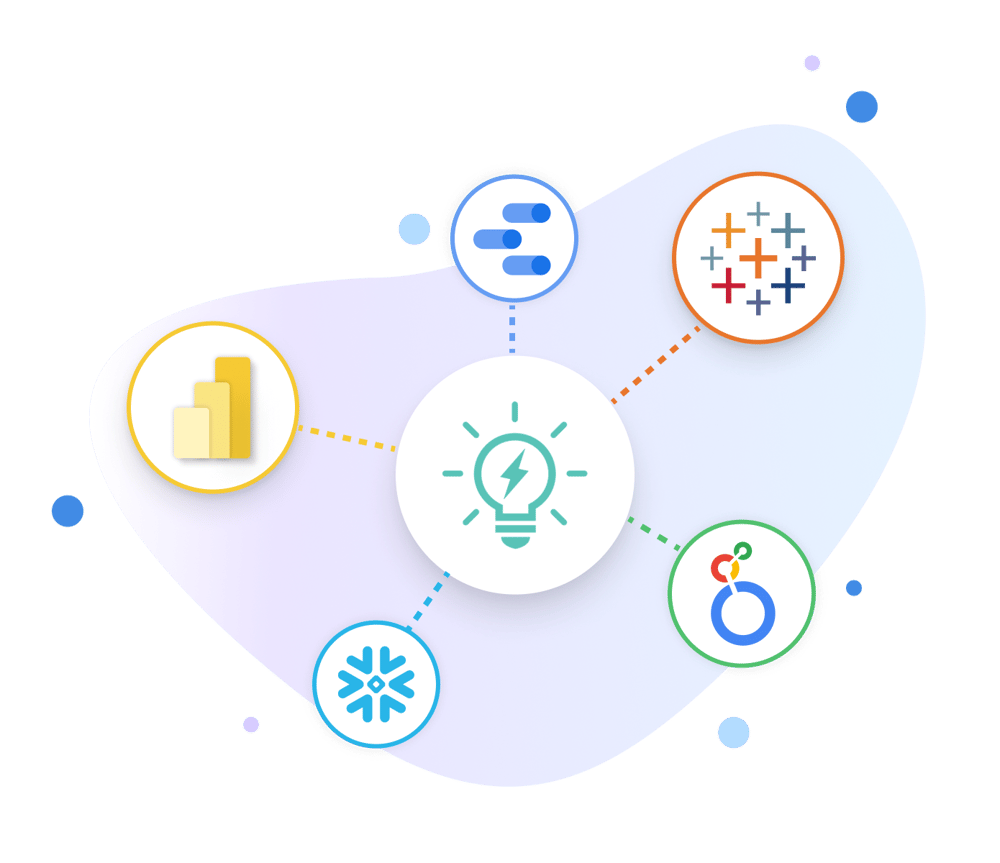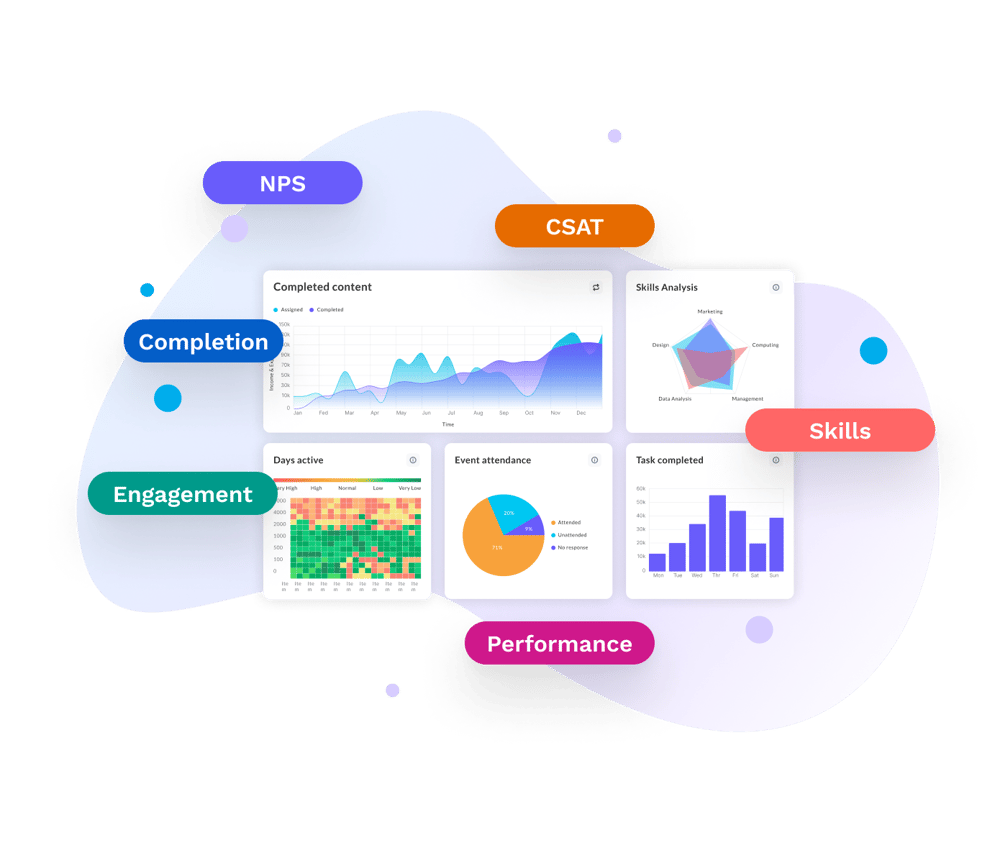 Get access to more data than ever with over 100 data points across our suite of tools. Correlate Learn Amp data to get insights on learning, engagement and performance.

Connect data to your other data sources to understand if learning data is impacting real-world measures such as CSAT, NPS and financial data.
Get access to your data, safe in the knowledge that your data is secure and fully GDPR compliant. Learn Amp is fully SOC 2 certified and takes the appropriate precautions to ensure your data is safe and secure.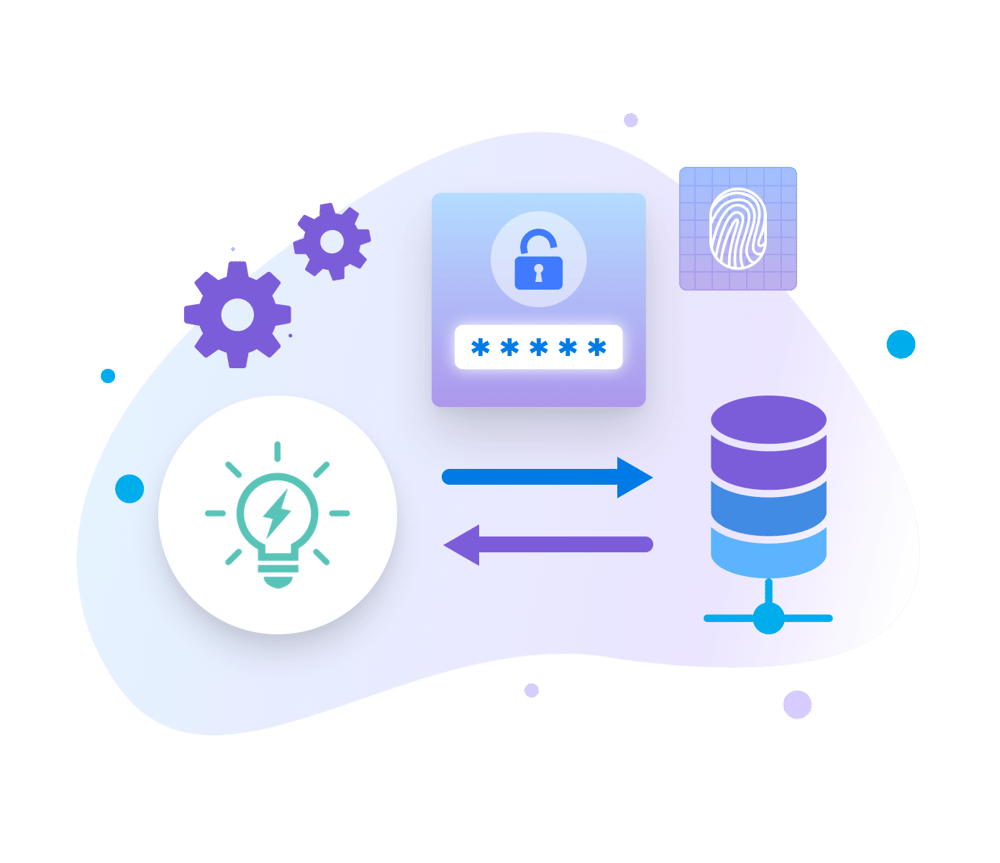 How it works
Your data from Learn Amp database gets exported into secure storage (S3), this data is formatted in Apache Parquet. If you purchase the Data Lake, these are the files your IT Teams will have access to. You can use this data to import either directly into your own Data Lake or Warehouse.
When you purchase Learn Amp's BI Tool, we load this data directly into a Data Warehouse (Redshift) - we do this to optimise the speed in which you can run queries on the data with the BI tool. If you purchase both the Data Lake and BI Tool together, we will give your IT teams access to connect to the Data Warehouse directly, enabling rapid setup with your own internal BI tools.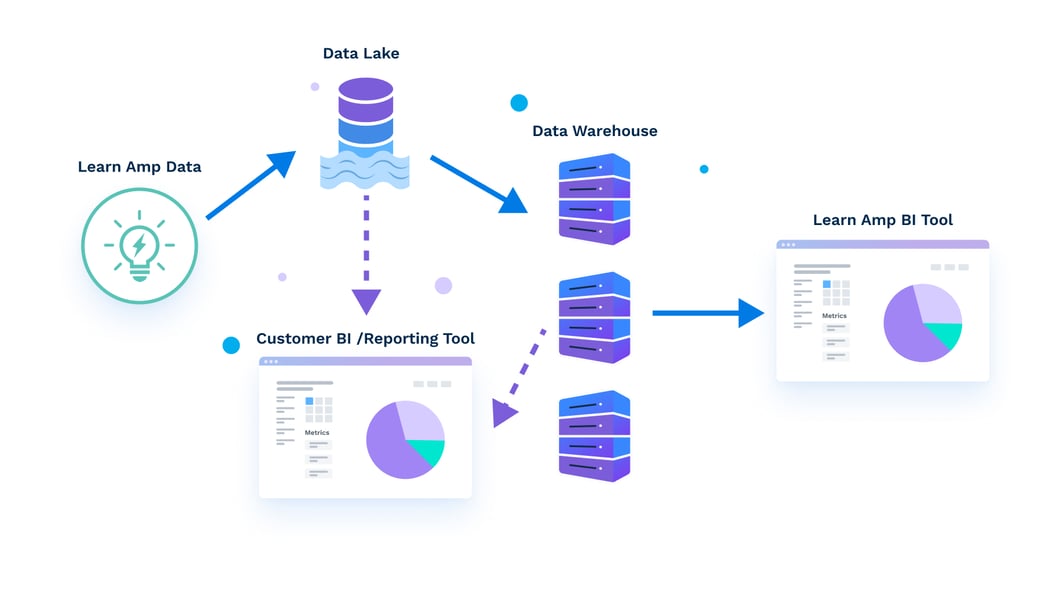 Try Learn Amp yourself
Take the first step to a new learning system your employees will love.